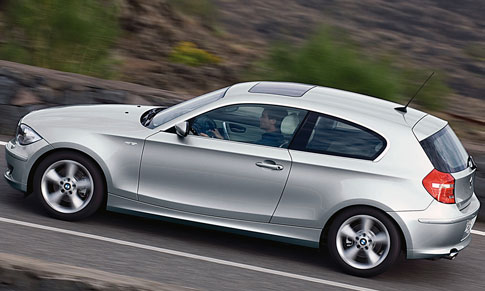 The world's most popular luxury car brand has seen its earnings skyrocket on the back of global demand increases and an exciting new lineup. BMW's profits for the second quarter of 2010 are some of the highest in years – a full six-times increase from the same period last year. The auto manufacturer has pointed to increased demand and greater consumer spending for the success.
BMW are one of the world's most acclaimed luxury car brands, enjoying buyer loyalty throughout both Europe and many Asian countries. With developing markets like China demonstrating a new interest in luxury automobiles, many of BMW's less popular models have found a new market in overseas destinations. The revised 5-Series vehicles saw the most sales growth in 2010.
Close to 400,000 vehicles were sold worldwide throughout the quarter – an impressive figure for a luxury car manufacturer in an unexciting world economy. Automotive journalists have pointed to BMW's new 1-Series and revised 5-Series design for the success, claiming that the less expensive compact car has opened BMW up to new buyers, while the new sedan has boosted mid-level sales.
The German automotive company also owns British marquee Mini, luxury brand Rolls Royce, and a series of other small vehicle manufacturers. The bulk of BMW's earnings came from domestic and EU sales, although areas such as Taiwan showed extensive sales growth. The group has released a statement claiming that they are already planning for greater growth and profit in 2010.
A favourite of executives, BMW was one of the world's most profitable automobile firms before the financial crisis of 2007. With the economy slowly improving, the German luxury automobile maker is aiming to push its sales back to pre-crisis levels while introducing a redesigned model lineup.